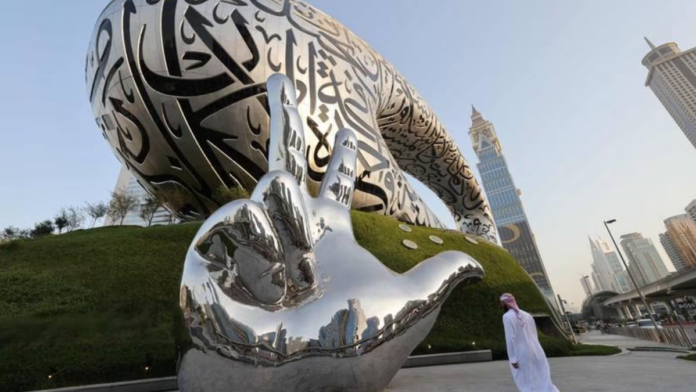 Dubai's non-oil economy grew at its fastest rate since September 2022 because of an increase in jobs and inventories, according to S&P Global, an American publicly traded corporation.
Emirate's Purchasing Managers' Index increased to 55.5 in March from 54.1 in February. S&P Global noted that production expanded in Dubai. The improvement in non-oil business conditions in Dubai was supported by stronger growth in output, inventory growth, increase in jobs and stocks of purchases.
David Owen, Senior Economist at S&P Global Market, reportedly said, "Companies reported greater efforts to build supply-side strength in light of a more rapid expansion in activity levels. The subsequent increases in staffing levels and inventories of materials and components were the sharpest seen in around five years, allowing firms to increase their output to the greatest extent for six months."
According to the report by S&P, new business inflows also increased in Dubai. Job creation also increased at the fastest rate since January 2018. Construction firms witnessed an increase in employment in Dubai. Stocks of inputs also increased at the fastest rate since May 2018. The pace of job creation increased due to a rise in new business inflows.
Dubai's economy expanded by 4.6% year-on-year (YoY) in the first nine months of 2022, according to data from the emirate's Statistics Center. Reportedly, the Emirate's GDP can grow by 3.5 percent in 2023.
The tourism sector witnessed growth after the slowdown caused by COVID-19. Tourists came to Dubai after travel restrictions were eased. Hotels in Dubai were able to generate a good amount of money in 2022. Revenue per available room increased 31 percent to 684 dirhams.
According to the data from Dubai's Department of Economy and Tourism, 12.82 million tourists came to Dubai in the first 11 months of 2022.
Dubai's real estate market also witnessed growth in 2022. CBRE Group, American commercial real estate services, and investment firm said that Dubai's residential real estate market recorded 90,881 deals last year.