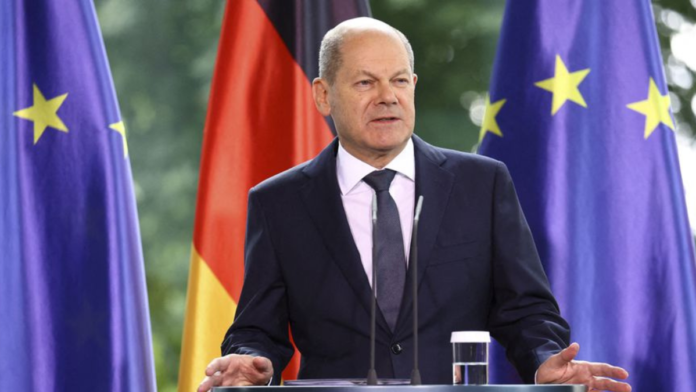 German Chancellor, Olaf Scholz, will sign contracts for liquefied natural gas (LNG) during his visit to the United Arab Emirates (UAE) on Sunday. German Economy Minister, Robert Habeck, has revealed that the agreement will be signed to import LNG from the UAE at the end of this week.
The German deputy chancellor said that Germany was looking for new partners to replace Russian energy imports. The Economy Minister also said that the government was also in talks with many countries.
The UAE is one of only five countries that exports and imports liquefied natural gas. There is a demand for UAE's Liquified Natural Gas. The Abu Dhabi National Oil Company or ADNOC is also building a new LNG export facility at Fujairah, a city in the UAE, with the aim to expand its exports amid surging demand and tight market.
The UAE already has three liquefaction trains with a combined capacity of 5.8 million tonnes per annum (mtpa) at Das Island. The UAE aims to become self-sufficient by 2030. The UAE also aims to increase its crude production capacity to 5 million barrels per day by 2025, according to Bloomberg.
The UAE was also the world's 12th-largest LNG producer in 2021. The UAE is also considered the biggest oil producer in the Organization of the Petroleum Exporting Countries (OPEC) after Saudi Arabia and Iraq.
The UAE is Germany's biggest trading partner in the region. Germany's exports to the UAE include aircraft, cars, machinery, electrical goods, and chemical products. The UAE mainly sells aluminum and petrochemical products. Non-oil trade between the UAE and Germany increased 10.5% to $9.5 billion in 2021.
In March, the state-owned ADNOC signed a series of cooperation agreements with several German companies on the development of clean hydrogen.
Earlier this year, Emirates National Schools in cooperation with Germany's GIZ Ltd. launched Centers of Excellence for Technical and Vocational Training with the aim to enhance opportunities for the younger generation and prepare them for the labor market.