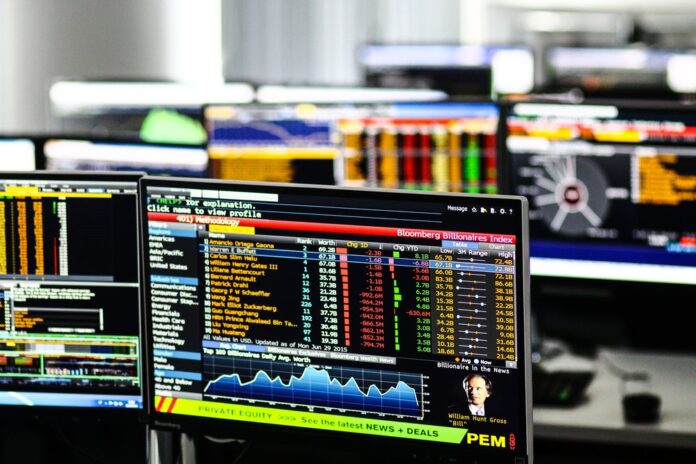 RIYADH: Saudi stocks slid last week in line with most Gulf peers, threatened by fears over a global economic slowdown and fluctuating oil prices.
The Kingdom's main index TASI lost 1.2 percent to exit the week at 12,142 on Thursday, while the parallel Nomu market retreated 1.4 percent to 21,326.
Qatar and Abu Dhabi slipped 1.8 percent and 1.6 percent, respectively, followed by Dubai and Kuwait with a 0.8 percent drop each.
Stock exchanges of Bahrain and Oman bucked the trend, adding 0.2 percent and 0.4 percent, respectively.
Elsewhere in the Middle East, Egypt's EGX30 finished 0.6 percent lower.
Oil prices rebounded on hopes that the next OPEC+ meeting on Sept. 5 will consider output cuts.
Brent crude futures gained 0.7 percent on Friday to settle at $93.2 a barrel, and US West Texas Intermediate also exited the week higher at $86.87 a barrel.
Stock news
Arabian Contracting Services Co.'s board proposed a SR1.9 ($0.8) dividend per share for the first half of 2022
Albabtain Food, formally known as Abdulaziz & Mansour Ibrahim Albabtain Co., said it intends to offer a 16 percent stake on Saudi Exchange's parallel market
Amana Cooperative Insurance Co. and Allied Cooperative Insurance Group signed a memorandum of understanding to potentially merge both companies
Calendar
September 11, 2022
Start of Arabian Plastic Industrial Co.'s IPO book-building
September 13, 2022
End of Arabian Plastic Industrial Co.'s IPO book-building