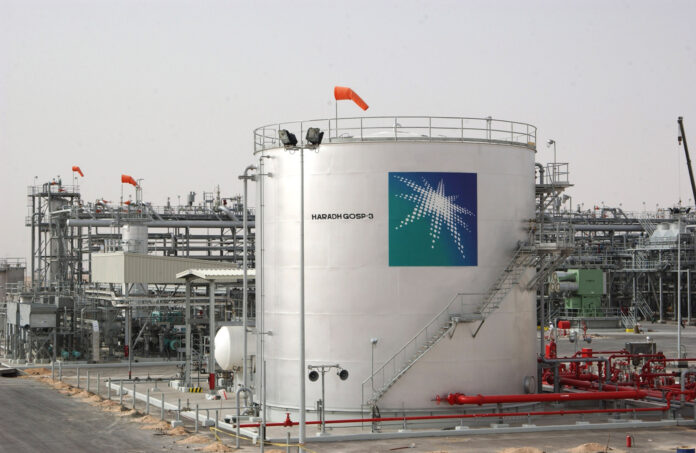 RIYADH: Saudi Arabia's January crude oil exports grew by 59,000 barrels per day to 6.996 million bpd, according to data issued by the Joint Organisations Data Initiative, also known as JODI.
JODI statistics revealed that in January the Kingdom's exports of crude oil rose by 0.9 percent from 6.937 million bpd in December.
January exports figure is the highest since April 2020 — when it marked an all-time spike in exports to 10.237 million bpd — but still lower compared to the 2020 daily average of 7.037 million bpd.
Production
Crude oil production grew by 123,000 bpd in the month to 10.145 million bpd. This translates to a 1.2 percent growth from 10.022 million bpd in December.
January also marked a substantial increase in the direct use of crude oil — such as oil burning for electricity generation. The direct use grew to 402,000 bpd from 318,000 bpd in December and 269,000 bpd in the same month of 2021.
Stocks
Stocks of crude oil decreased to 133.742 million barrels which translates to a decline of 0.7 percent month-on-month as well as a decline of 2.5 percent year-on-year.
As for oil products, the intake of crude oil in the Kingdom's refineries in January grew to 2.777 million bpd, reflecting growth rates of 3.1 percent and 18.5 percent on a monthly and yearly basis, respectively.
Refinery output
Refinery output also increased in January to 2.802 million bpd, which translates to 0.6 percent growth compared to December. At the same time, it marks a significant increase of 17.5 percent compared to January 2021.
Exports of oil products fell 15.2 percent to 1.416 million bpd in January. The figure is still 21 percent higher than it was in the same month a year ago.
Both diesel oil output and exports fell 7 percent and 19.7 percent, respectively. The output of motor and aviation gasoline increased 4.3 percent month-on-month but its exports saw a monthly decline of 16.4 percent.
For fuel oil, both output and exports witnessed monthly growth rates of 5.6 percent and 38 percent, respectively.
The Kingdom's total stocks of oil products grew 3 percent to 101.700 million barrels in January. The January stock figure is 4.7 percent higher compared to the same month of 2021, data from JODI reveal.