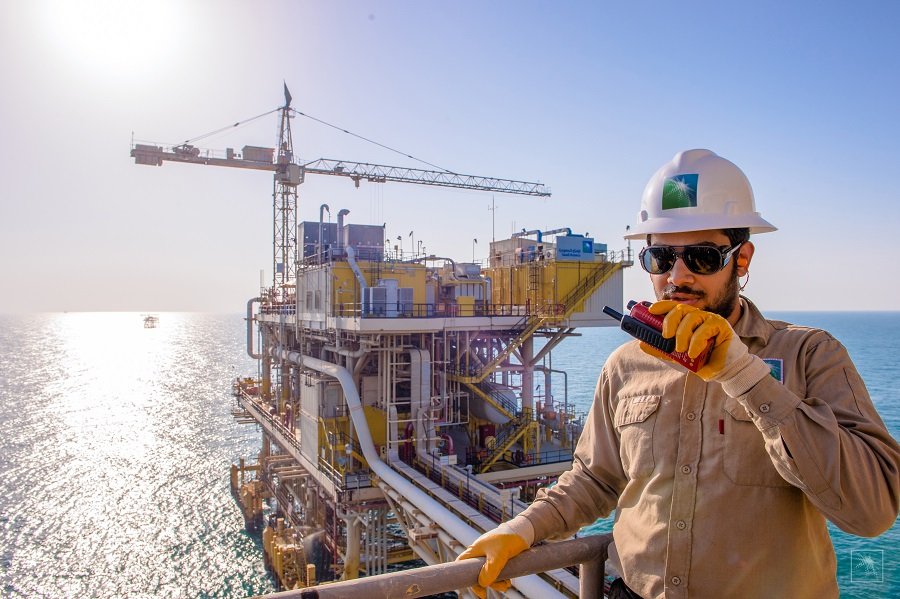 RIYADH: Saudi Aramco, the world's largest oil company, said first quarter net profit jumped by more than 30 percent to SR81.44 billion ($21.7 billion).
Sales also gained by more than a fifth to SR272.1 billion, helped by higher crude prices, improved downstream margins and the consolidation of SABIC — the Kingdom's largest petrochemicals producer.
Aramco declared a first quarter dividend of $18.8 billion, to be paid in the second quarter of the year, the company said in a stock exchange filing on Tuesday.
"The momentum provided by the global economic recovery has strengthened energy markets, and Aramco's operational flexibility, financial agility and the resilience of our employees have contributed to a strong first quarter performance," said Aramco President and CEO Amin Nasser. "Given the positive signs for energy demand in 2021, there are more reasons to be optimistic that better days are coming. And while some headwinds still remain, we are well-positioned to meet the world's growing energy needs as economies start to recover."
The oil giant is at the heart of a multi-trillion dollar spending plan aimed at transforming the Kingdom's economy. Part of that transformation involves a switch to cleaner energy sources, the reduction of harmful greenhouse gases using carbon capture technology and the development of alternative fuels such as hydrogen.
"We made further progress toward our strategic objectives during the quarter and our portfolio optimization program continues to identify value creation opportunities, such as the recent announcement of our landmark $12.4 billion pipeline infrastructure deal," Nasser added. "We also expect Saudi Arabia's newly-launched Shareek program to present growth opportunities, through incentives which encourage partnerships and investment."
The company reported average total hydrocarbon production of 11.5million barrels per day of oil equivalent in the first quarter of the year, including 8.6 million barrels per day of crude oil.
Oil companies have been benefiting from a gradual recovery in demand following the collapse of global energy demand that has accompanied the spread of the coronavirus pandemic. The resumption of international air travel and the return of people to work in major economies, especially China, is expected to provide further support to the oil price this year.
However industry optimism has been tempered by the surge in coronavirus cases in India with infections in the country rising to the 20 million mark which is hitting fuel demand in the world's second most populous country.
Aramco reported progress with its own vaccination efforts with more than 178,000 Aramco employees, dependents and retirees receiving vaccinations. This includes around 85 percent of the Aramco workforce.
Aramco and SABIC realign product sales and marketingAramco's Wa'ed signs deal to boost venture capital investment