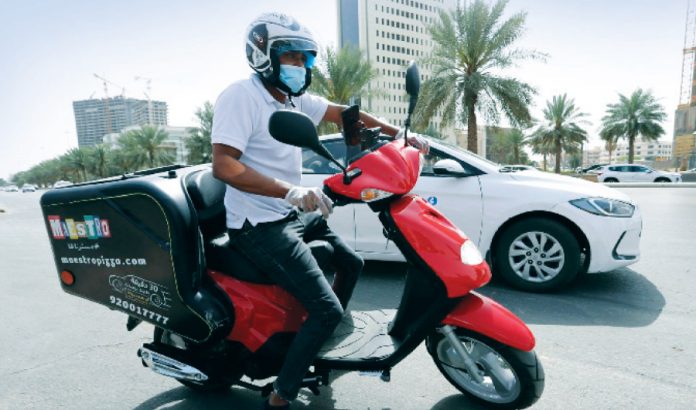 DUBAI: Saudi Arabia's online food ordering and delivery market was valued at $511.21 million last year and is forecast to grow 10.05 percent per annum until 2026, according to a new report.
"Even after the challenge of pandemic in the 2020, the market showed a consistent growth. Digitization, and emergence of advanced online services is expected to drive the Saudi Arabia online food ordering and delivery market in the next five years," according to a new study released by the Reportlinker global research company.
The growth of the sector was emphasised this month with the announcement of the entry of two new operators into the increasingly competitive market.
Sector if set to grow by 10.05 percent per annum over the next five years, according to new research.
Noon, an online platform backed by Saudi Arabia's Public Investment Fund (PIF) and Dubai businessman Mohamed Alabbar, announced it is launching a restaurant delivery service.
The platform plans to start on-boarding restaurants from February, with a full rollout of services due to start in March in the UAE and Saudi Arabia later in the year.
The Noon announcement came hot on the heels of the launch of Kitch, another food delivery service launched in Saudi Arabia and the UAE by Dubai-based businessman Walid Hajj and Saudi entrepreneur Fahad Alhokair.
Kitch will open four delivery kitchens in Riyadh within the first quarter of 2021 and will be opening an additional 15 kitchens across the GCC throughout the year.
Saudi Food and Drug Authority carries out 131,935 inspectionsFood waste costs Saudi Arabia $10.6bn annually