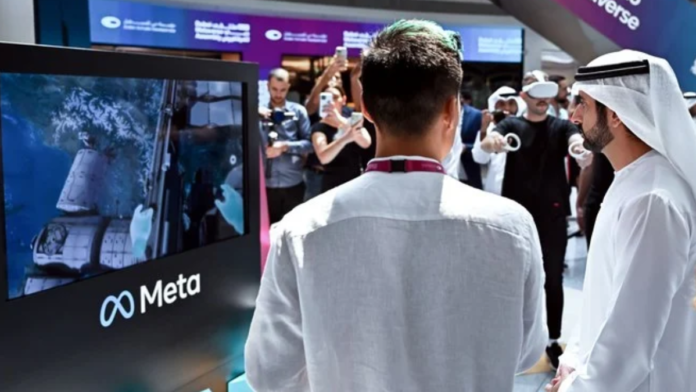 The "Dubai Metaverse Forum" activities, organized by the Dubai Future Foundation, started on Wednesday in Dubai in the United Arab Emirates (UAE), under the patronage of His Highness Sheikh Hamdan bin Mohammed bin Rashid Al Maktoum, Crown Prince of Dubai, at the "Museum of the Future" and "Area 2071" in the Emirates Towers in Dubai.
Around 300 experts and specialists and 40 institutions and technology companies from the country and around the world participated in the event. Hundreds of global experts and policymakers in the metaverse and digital technologies attended the first day of the inaugural Dubai Metaverse Assembly.
Under Hamdan bin Mohammed's sponsorship, "Dubai Metaverse Forum" has brought people from all over the world together to discuss and anticipate radical transformations. The crown prince of Dubai and chairman of the Dubai Executive Council have said that the metaverse will shape a new digital future for humanity.
Dubai serves as a global laboratory for the creation of "Metavirus" for the benefit of humanity. The market value of "Metaverse" is $50 billion.
The Emirates News Agency (WAM) said that more than 20,000 people attended the event on Wednesday, using both virtual platforms and metaverse technologies. The UAE's Minister of State for Artificial Intelligence, Digital Economy, and Teleworking Applications, Omar bin Sultan Al-Olama, also delivered a speech during the event. Al-Olama highlighted the goals of the Dubai Metaverse Strategy and the key initiatives to strengthen the UAE's position in the digital sector.
Sheikh Hamdan said that the UAE is emerging as a major contributor to shaping a new global vision for advanced technology.
Sheikh Hamdan, who is also DFF's chairman of the board of trustees, met with several officials from around the world and visited activities installed by the event's partners to showcase experiences from the metaverse. The event hosts more than 25 sessions and workshops.