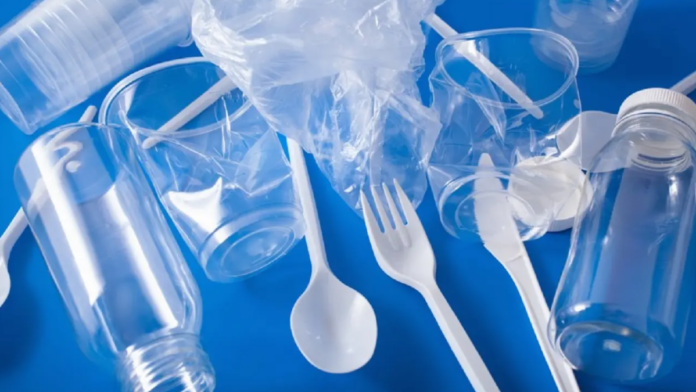 The United Arab Emirates (UAE) is set to ban single-use plastic shopping bags starting in 2024 in order to protect the environment from plastic pollution.
The UAE will impose a ban on the use of plastic bags effective from January 1, 2024. According to the Emirates News Agency (WAM), the UAE would regulate the production, distribution, and use of single-use plastic items.
Effective January 1, 2026, the UAE would also impose a blanket ban on the import, production, and trade of single-use plastic products in a bid to eradicate single-use plastic material products.
The guide issued by the UAE Ministry of Climate Change and Environment said that plastic items would be completely forbidden from being traded in the UAE markets. However, certain products are excluded from the ban such as rolls of thin bags, single-use bags, and products made from recycled materials within the UAE.
The UAE aims to implement measures to decrease the production and use of single-use products. From 2026, plastic packages would be banned completely in food packaging, plastic bottles, cotton swabs, cracker bags, cigarette butts, cups, plates, cutlery, boxes, wet wipes, balloons, and balloon sticks.
The UAE always launches measures to protect the environment. The UAE's various initiatives and efforts toward climate goals have helped to reduce pollution.
The UAE also aims to achieve Carbon Neutrality by 2050. The UAE's Net Zero by 2050 strategic initiative has been started to achieve net-zero emissions by 2050.
Last year, Abu Dhabi, the capital of the UAE, imposed a ban on the use of single-use plastic bags. Dubai, a city in the UAE, also adopted a policy to ban single-use bags and imposed a tariff on the use of single-use bags from July 1, 2022.
The UAE also established the Independent Climate Change Accelerators (UICCA) during New York Climate Week in 2022, which aimed to enable collaboration, cooperation, and innovation in the field of climate change.
The UAE also started the decarbonization drive to achieve net-zero emissions. The UAE also announced an investment of Dh600 billion in clean energy in order to achieve climate neutrality.
The UAE was the first country in the Middle East & North Africa (MENA) region to announce its goal to achieve climate neutrality.
Earlier, the UAE joined the High Ambition Coalition (HAC) to End Plastic Pollution to eliminate plastic pollution. Her Excellency Mariam bint Mohammed Almheiri, the Minister of Climate Change and Environment, also highlighted the work of the Agriculture Innovation Mission for Climate (AIM for Climate), a joint UAE-US initiative aimed at mitigating the effects of climate change.