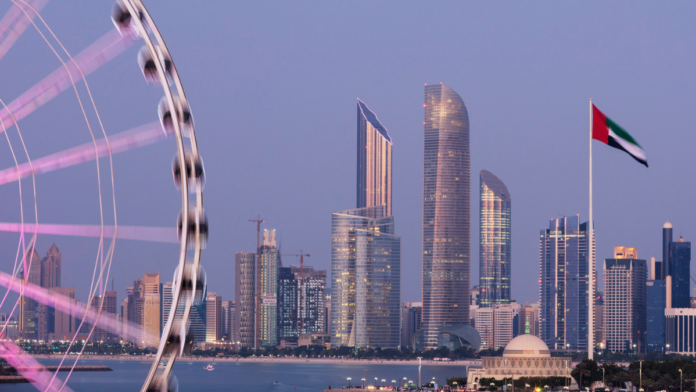 Abu Dhabi, the capital of the United Arab Emirates (UAE), has adopted various strategies to promote sustainable economic growth, diversification, and prosperity. The city provides opportunities for growth and prosperity for investors and entrepreneurs from all over the world.
Abu Dhabi's focus on innovation and digital transformation makes the city an incubator for investments and one of the best economic places.
Recently, the Abu Dhabi Department of Economic Development (ADDED) completed the e-link project with four free zones in order to establish a unified database of economic licenses in the city. Abu Dhabi Airports Free Zone, the Media free Zone- Abu Dhabi (twofour54), and Masdar City Free Zone would help to provide data on the real beneficiary of economic establishments in line with laws and regulations in the UAE.
With the completion of the electronic linking process with the free economic zones, Abu Dhabi aims to provide instant data on the existing economic licenses in the country.
The e-link project also includes the KEZAD (Khalifa Economic Zones Abu Dhabi) Group, the UAE's largest operator of fully-integrated economic zones.
Mohamed Ali Al Shorafa, the Chairman of ADDED and the Free Zones Council, reportedly said that the UAE offers a great business environment, unparalleled connectivity, and infrastructure. Mohamed Ali Al Shorafa also praised the UAE for establishing its position as a preferred destination for business and investments.
Rashed Abdulkarim Al Blooshi, Under-Secretary of ADDED, said that e-link with economic free zones would further boost the business-supportive ecosystem of the country.
Abu Dhabi is also set to host the 12th edition of the Annual Investment Meeting (AIM), which is scheduled to take place from May 8 to 10, 2023. Under the slogan "Transformation in Investment Aspects: Future Investment Opportunities to Promote Sustainable Economic Growth, Diversification and Prosperity", the event will attract major global investors.
The AIM is supported by the Ministry of Industry & Advanced Technology. The AIM is in line with the UAE's efforts to attract innovators and entrepreneurs and help them to establish their businesses in the country. The meeting is also set to address new trends in the current global digital transformation.
In recent years, the UAE has become one of the top FDI-attracting countries worldwide. FDI has witnessed a sharp rise in recent years. The UAE market is also considered one of the most important markets for trade. The country has a durable banking sector that attracts investors.