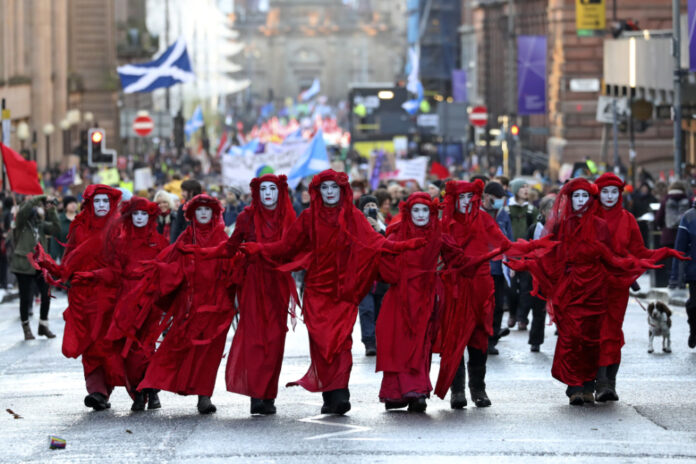 GLASGOW: Negotiators at the UN climate summit in Glasgow, Scotland knuckled down for a seventh straight day of talks to finish draft agreements that can be passed to government ministers for political approval next week.
Among the issues being haggled over at the talks by almost 200 countries are a fresh commitment to the goal of capping global warming at 1.5 degrees Celsius (2.7 degrees Fahrenheit), getting countries to review their efforts more frequently to increase the pressure for deeper cuts, and providing more financial support for poor nations.
A Democratic and Republican delegation of US senators were visiting the summit on Saturday. And British actor Idris Elba brought his star power to the UN talks, highlighting the importance of helping small farmers cope with global warming.
Elba said he wanted to highlight the disruption to global food chains as small farmers in particular are hit by erratic seasonal rains, drought and other impacts of climate change.
"This conversation around food is something that needs to be really amplified, and one thing I've got is a big mouth," said Elba, adding that 80 percent of the food consumed worldwide is produced by small-scale farmer.
Civil society leaders and representatives from multinational companies spoke at the conference about corporate responsibility in making trade and commerce less of a burden on nature.
Speaking about using satellite technology to monitor global landscapes, the director and founder of Google Earth Outreach urged better stewardship of the world's forests.
"We don't want to be writing the obituary of our planet in high resolution," Rebecca Moore said.