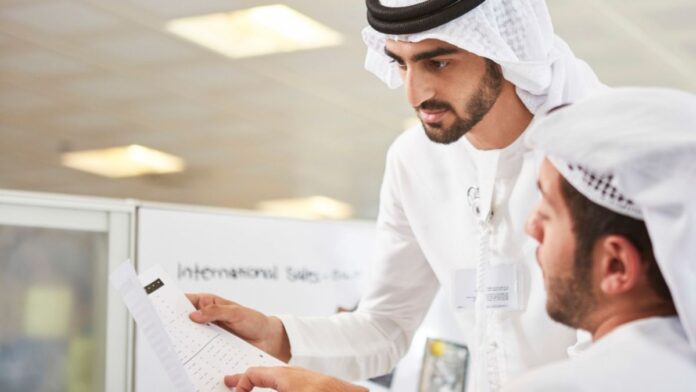 The Nafis program of the UAE (United Arab Emirates) aims to provide a wide range of financial incentives to Emiratis in the private sector.
Under the Nafis program, the UAE offers benefits like Emirati Salary Support Scheme, Unemployment Benefit, Child Allowance Scheme, Pension Program, and On-the-job Training Support.
Recently, the UAE introduced new Emiratisation rules to support the private sector in the country. The Ministry of Human Resources and Emiratisation (MoHRE) and Nafis aim to increase the number of Emirati beneficiaries from 75,000 to 170,000 in the next five years.
Under the Nafis program, the UAE also wants to support the salaries of Emirati Nationals involved in practical training programs. The Nafis program offers an Emirati Salary Support Scheme that supports the salaries of full-time employees in the private sector. Under the Unemployment Benefit scheme, the UAE aims to support employees who suffered from a loss of job due to reasons beyond their control for up to six months. Under this scheme, an Emirati national who lost his/her job could get AED 2,200. If their spouse is also unemployed, then their spouse will get AED 1,100. The scheme also offers AED 800 for four children as a maximum. This scheme benefits can only be received by individuals aged between 18–60 years old. The eligible person must be registered with the relevant Emiratisation database.
The Nafis program also offers the Child Allowance Scheme. Under this scheme, an Emirati national will receive an allowance of AED 600 per month per child. Sons and daughters need to be below 21 years old to enjoy this benefit.
The Nafis has also established partnerships with various private sector organizations to encourage Emiratis to take a job in the private sector.
NAFIS was launched last year by the Emirati Talent Competitiveness Council in order to increase the competitiveness of the Emirati workforce.