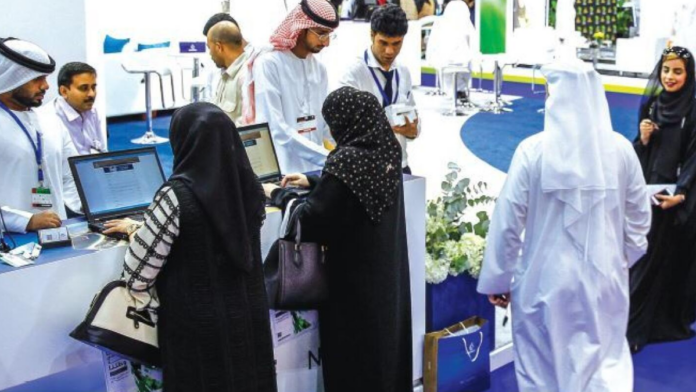 Recently, the United Arab Emirates (UAE) introduced new Emiratisation rules to support the salary support initiative campaign and limit negative employment practices.
The UAE's Ministry of Human Resources and Emiratisation (MoHRE) and the Emirati Competitiveness Council (Nafis) aim to showcase the success stories of Emiratis in the private sector under the Salary Support Initiative Campaign in the Nafis program.
As per the new Emiratisation rules, any company caught carrying out fake Emiratisation to get the benefits of the Nafis program could face a fine in the country. The Nafis program helps Emiratis to occupy jobs in the private sector of the country.
The 'NAFIS Your Way' campaign, which was introduced last year, has a goal to strengthen cooperation between the government, federal, and local entities in order to increase the enrolment of national talents in the private sector.
Under the new rule, any establishment with fake Emiratisation could face a fine between Dh20,000 and Dh100,000 for each bogus Emirati employee. The UAE implemented these steps to curb negative employment practices in the country.
Under the Nafis program, an employee could choose the option of on-the-job training. The Nafis program also supports the salaries of Emirati Nationals involved in practical training programs.
The Nafis have also established partnerships with various private sector organizations to increase UAE nationals' contribution to the sector.
Ghannam Al Mazrouei, the secretary-general of ETCC (Emirati Talent Competitiveness Council), said that the private sector plays an important role in the UAE's economy.
With the help of the Nafis program, the UAE wants to fill 75,000 private sector jobs in the next five years. The UAE aims to encourage emirates to take jobs in the private and banking sector institutions in the next five years. The UAE also wants to expand the Emirati Salary Support Scheme to integrate Emiratis into the private and banking sectors workforce.
Last month, Sheikh Mansour bin Zayed, Deputy Prime Minister and Minister of the Presidential Court, announced further salary support for Emiratis working in the private sector.